WearFit 2.0 is one of the most popular health and fitness apps with support for many Chinese wearables like Smartwatches and Smart Bands.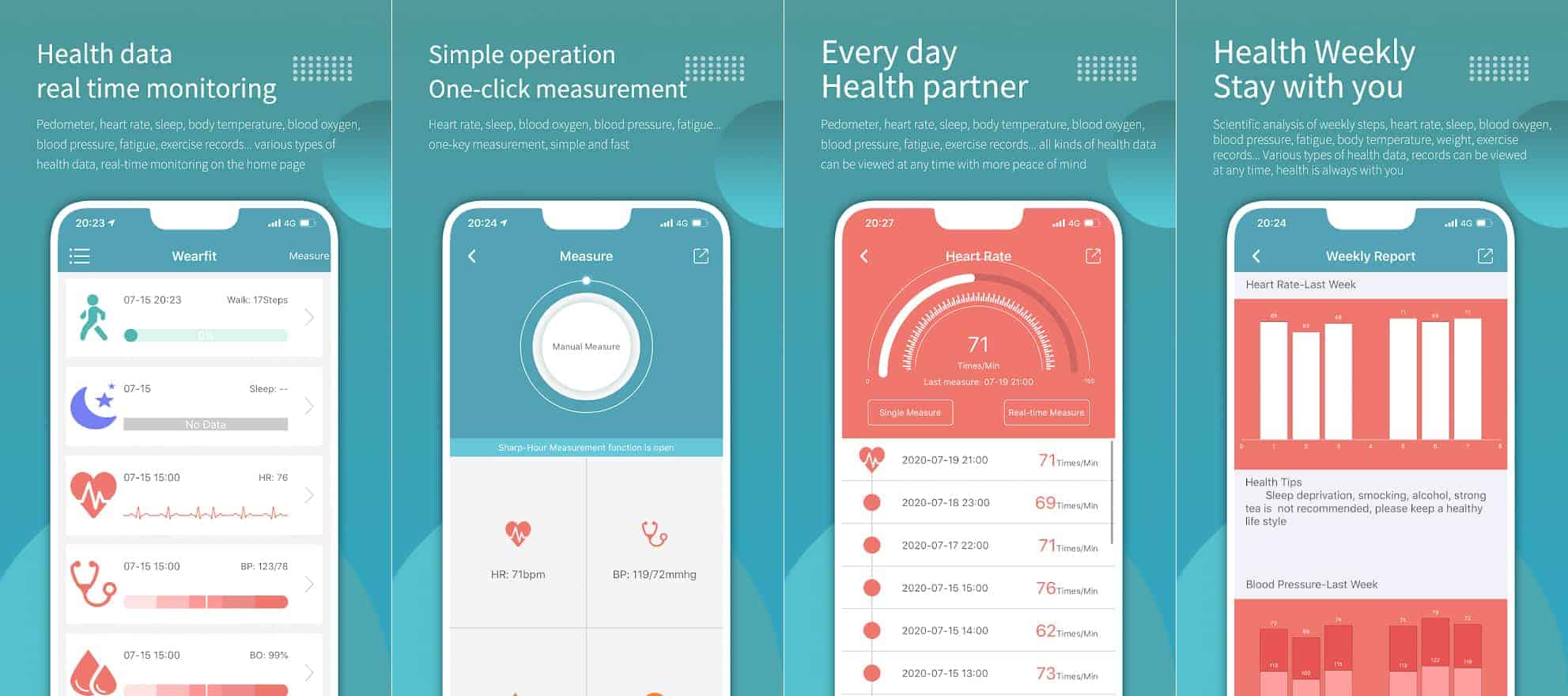 If you own a Chinese smartwatch or Smartband, there is a high possibility that you will use the WearFit2.0 app to track your steps, heart rate, sleep, blood pressure, and other health and fitness data. The WearFit app is feature-packed with health and fitness features and regular features like push notifications for incoming calls, SMS, and other apps.
The WearFit 2.0 app is well built; however, you might face issues while using the app and find yourself questioning how to connect and synchronize WearFit with the Smartwatch or Smart Band?
If you're using the app for the first time, there are some basic instructions that you need to follow to connect it with the Smartwatch or smart band.
How to Connect WearFit 2.0 app with SmartWatch or Smart Band
First of all, download the WearFit 2.0 app on your Smartphone – App Store (iOS), Google Play Store (Android).
Once installed, open the app and grant the required permissions.
Add your Device to the WearFit app by connecting via Bluetooth.
Synchronize your device with the app.

Set Settings and Personalization Options.
WearFit 2.0 Support App Won't Recognize the Smartwatch
If you're facing issues with the WearFit app not recognizing your Smartwatch or Smartband, then follow the troubleshooting steps listed below one after another.
Reboot your Smartwatch or Smart Band and Smartphone.

Check app permissions and temporarily allow all the permissions to see if it fixes the problem.

Make sure your wearable device supports the OS version on your Smartphone. Most of, newest wearable devices support Android 5.0 and later, and iOS 8.0 and later.

Minimize the WearFit app and connect your Smartwatch or Smart Band to your Smartphone manually from the phone's Bluetooth settings. If required, unpair and then pair the device again. Once connected, open the WearFit app to start the synchronization process.
If still, the WearFit 2.0 app doesn't connect with your Smartwatch, then here are some notes from the app developer, Wakeup.
WEARFIT2.0 only supports a higher level of equipment; if remind the device can't connect, you can go to the app store, download and use WEARFIT.
Which of the above troubleshooting steps help you fix the problem with WearFit 2.0 Connecting to your Smartwatch or Smartband?
Do let us know in the comment section below.