DZ09 is one of the cheapest bestselling Smartwatch in the market. It offers all the necessary features like Pedometer, Sleep Monitor, and Sedentary Reminder, etc. that a high-end Smartwatch offers. In this tutorial, we are going to have at the steps on how to change the wallpaper on DZ09 Smartwatch.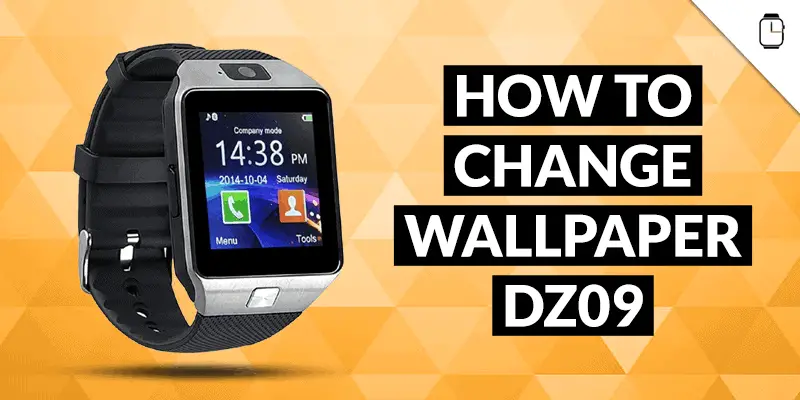 Changing the wallpaper or background on DZ09 Smartwatch will provide a new look and feel to the watch. When coupled with the new DZ09 theme, it might stand out even more.
DZ09 Smartwatch Phone Specifications and Features
DZ09 is a SIM-enabled Smartwatch, and it can work as a standalone phone with a SIM card installed. The watch flaunts a 1.5″ inch TFT LCD display with 240×240 pixels resolution.
DZ09 is usually powered by a MediaTek MTK6260A processor combined with 128MB RAM and 64MB ROM. However, there are different variants of DZ09 in the market, which are powered by different versions of the MediaTek processor.
Different variants of the DZ09 Smartwatch include Apachie, Padgene, Qiufeng, Doorga, GZDL, Qidoou, 321OU, Wzpiss, Sazooy, Heshi, Aeifond, Minger, and SinoPro, etc.
Among all the variants of DZ09 available in the market, Apachie DZ09 is one of the popular and highly sold Smartwatch.
Other features offered by DZ09 include  Pedometer, Sleep Monitor, Sedentary Reminder, MP3 playback, Bluetooth music playing, Calendar, Calculator, Stop Watch, Sound recording, and Video recording, etc.
The complete specifications and features of the DZ09 Smartwatch can be found below.
How to Change Wallpaper on DZ09 Smartwatch Phone
Changing the Wallpaper or background on DZ09 requires an image file with 240×240 pixels resolution. So, it is recommended to resize the image which you want to set as wallpaper on DZ09.
Note: Some variants of DZ09 might be missing the options or settings listed in the steps below. If it is the case, then we're sorry there is no other way to change the wallpaper or background on DZ09 Smartwatch.
First of all, download the wallpaper, which you want to set as the new home screen background.
Once downloaded, using any image-editing software like Adobe Photoshop or GIMP, resize the image to 240×240 pixels resolution. Some DZ09 variants support full-size images, so they don't require resizing.
Once the image is resized, connect your watch to PC using a USB cable and choose Media Transfer.
Now, copy the image file to your DZ09 Smartwatch.
Disconnect your watch and open the File Manager on your DZ09 watch.
Locate the image file which you have copied in Step #4 and select it.
Now, tap on Options -> Use as -> Wallpaper.
Congratulations! Now you have successfully changed the background / Wallpaper on DZ09 Smartwatch.
Was this post helpful?
Do let us know in the comment section below.
Also, don't forget to share it with your friends using the social media buttons below.