DZ09 Smartwatch is one of the most popular and bestselling wearable techs in the market for quite some time now. It is suitable for people who want to experience wearable technology while not burning a hole in their pockets. If you own this watch and looking for a user manual for DZ09 and QR Code to download the BT Notification app, then you can find them in this post below.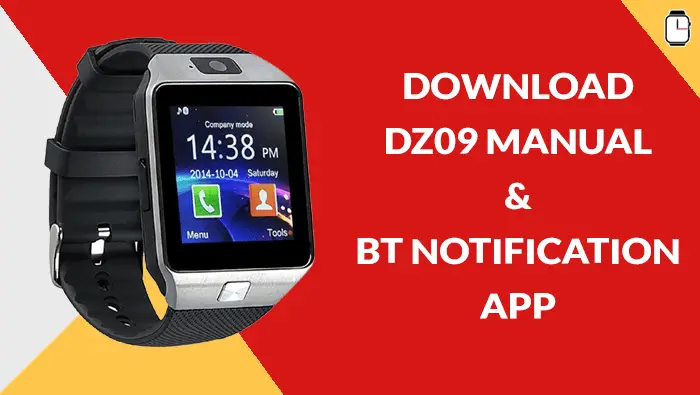 DZ09 Specifications and Features
DZ09 is powered by a MediaTek MTK6260A processor aided by 128 MB RAM and 64 MB ROM. It offers a 1.5″ inch TFT LCD display with 240 x 240 pixels resolution.
There are many variants of DZ09 in the market and Padgene, Qiufeng, Doorga, GZDL, Qidoou, 321OU, Wzpiss, Sazooy, Heshi, Aeifond, Minger, and SinoPro, etc. are some among them.
The watch offers features like Pedometer, Sleep Monitor, Sedentary Reminder, MP3 playback, Bluetooth music playing, Sedentary reminder, Calendar, Calculator, Stop Watch, Sound recording, and Video recording, etc.
The complete specifications of the DZ09 Smartwatch can be found here.
Download DZ09 Smartwatch Manual
DZ09 Smartwatch manual can be helpful to the new users who are not familiar with wearable technology. It helps them understand the different features of the watch effectively and get the most out of their watch.
Below is the Table of Contents of DZ09 Manual to give you an idea of what information you will find in the manual.
Related
DZ09 Smartwatch User Manual Table of Contents
About the manual
Starting the device

Using it as a Bluetooth device
Using it as a Smartwatch Phone

Box Contents
Design of the device
Precautions
Warning against water and dust
Charging the battery
Off and on the DZ09
Information on using the Bluetooth
Connecting to the mobile device DZ09
Lock and unlock the DZ09
Basics

Touch panel
Clock
Call Functions
Notifications

Featured Applications
BTNotification

Starting BTNotification
Connect a new DZ09
Find DZ09
Preview and Download DZ09 User Manual
Download BT Notification App [QR Code]
To receive push notifications from the phone to Smartwatch, you have to download the BT Notification app APK on your Android phone and then pair the watch with Bluetooth.
Scan the below QR Code on your phone to download the BT Notification APK directly on your phone, so you don't have to transfer the BT notification app APK file from your PC to mobile later.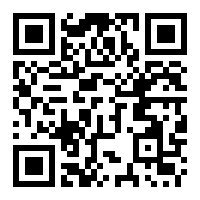 How to Connect BT Notifier to Smartwatch
Below are the steps on how you can connect your smartphone to Smartwatch via Bluetooth using the BT Notifier app. Once you have installed the BT Notifier/BT Notification app on your phone, follow the instructions listed below.
Open BT Notifier App on your Phone.
Allow all the required permissions.
Now a popup saying, "BTNotification is required to send applications' notifications to your remote device. Press OK to go to the Accessibility settings to activate it". Tap on OK and locate the BTNotification and enable Accessibility settings.
Now turn on Bluetooth on both Smartwatch and Smartphone and make sure to enable Bluetooth Visibility on your Smartwatch.
Now in the BT Notifier app, tap on Looking for a watch and follow the on-screen instructions to pair it with your watch.
Once both devices are connected, you are ready to enjoy features offered by the BT Notification app on your Smartwatch.
Was this post helpful?
Do let us know in the comment section below.
Also, don't forget to share it with your friends using the below social media buttons.